Jason Bertram
Theorethical Biology Fellow
Environmental Resilience Institute
IU Office: Jordan Hall 142A
Phone: 812-855-5303
Email Address: jxb@iu.edu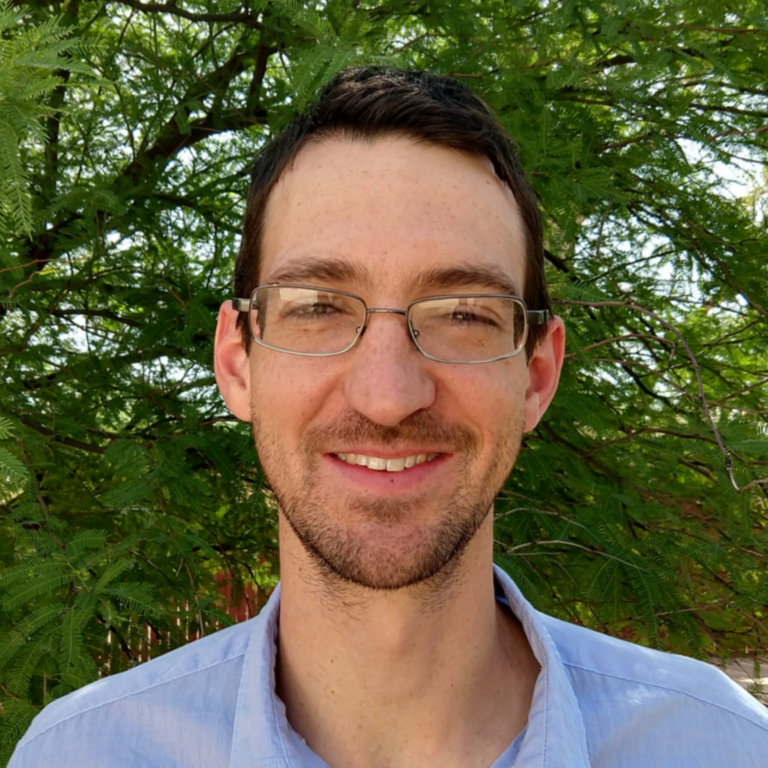 Education and Appointments
Postdoctoral Research Associate, University of Arizona, 2015-2018
Ph. D. Statistical Mechanics, Australian National University, 2014
M.Phil. Theoretical Plasma Physics, Australian National University, 2011
B.S. Applied Mathematics, University of Cape Town, 2008
Bio
Theoretical Biology Fellow Jason Bertram is a mathematical biologist focused on ecology and evolution. After receiving a bachelor's degree in applied mathematics from the University of Cape Town in South Africa, Bertram earned a master's degree in the physics of plasmas at Australian National University. While studying plasma, a population of charged particles, Bertram soon became fascinated by the collective behavior of populations of interacting organisms. He chose to focus his doctorate on the application of statistical mechanics to ecology, studying under Roderick Dewar. Bertram completed a postdoctoral appointment at the University of Arizona, where he initiated the evolutionary component of his research in Joanna Masel's Lab.
Research
Bertram's research primarily revolves around the process of adaptive evolution. He develops mathematical models to gain insight into the evolutionary processes that previously produced the adaptations we see today, and that continue to drive adaptation in nature and the lab. Bertram is particularly interested in rapid adaptation and the interplay between ecology and evolution. These topics are especially important for understanding how natural populations might be able to adapt to the enormous environmental challenges created by humans.
For example, orchard fruit flies exhibit rapid evolutionary adaptation to changing seasonal conditions. Bertram is developing mathematical models to explain how the ecological factors associated with a winter/summer cycle have produced the structure of DNA variation observed in these flies, and how this structure facilitates such rapid adaptation. Basic theory is needed to give insight into the processes involved, and computational models are used to grapple with DNA sequence data and validate theories.
In addition to his evolutionary research, Bertram has a long-running interest in understanding the processes underpinning the structure of ecological communities and how these communities might respond to changing environmental conditions. Bertram has contributed to the development of novel "top-down" models of community assembly inspired by physical models of interacting particles. Currently, Bertram is applying this approach to pinpoint some key biological mechanisms responsible for observed species abundance patterns.