Matthew Houser
Midwestern/Indiana Community Studies Fellow
Environmental Resilience Institute
Adjunct Assistant Research Scientist
Department of Sociology
IU Office: ERI House 206
Phone: 812-855-0642
Email Address: mkhouser@iu.edu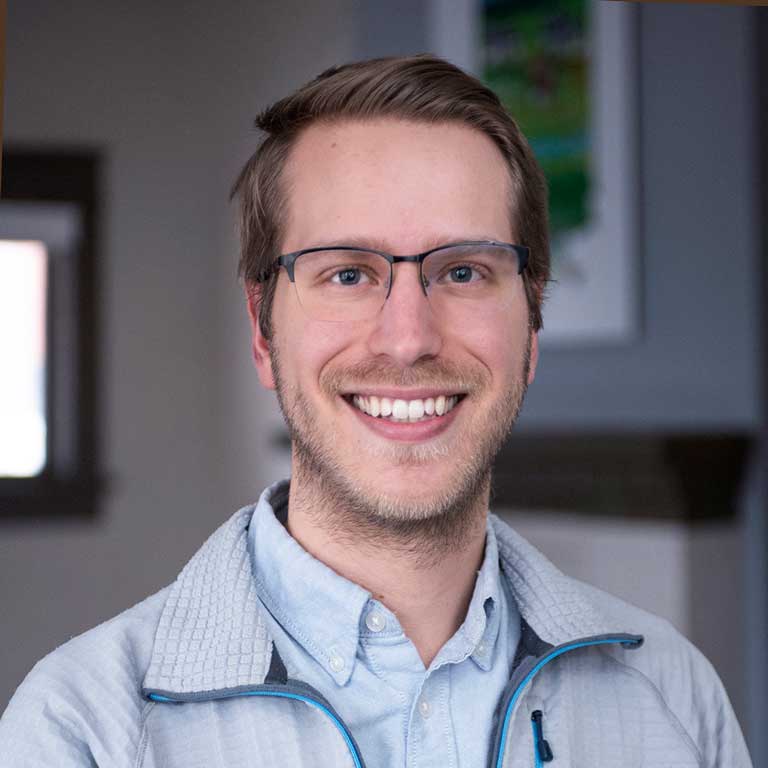 Education

Ph.D. Sociology, Michigan State University, 2018
M.A. Sociology, Michigan State University, 2015
B.P. Interdisciplinary Studies, Pennsylvania State University, 2013

Bio

As the Environmental Resilience Institute's Midwestern/Indiana community studies fellow, Matthew Houser focuses on exploring the human side of environmental change. In his research, Houser is primarily interested in inaction. Throughout his work, he asks the question, what social and biophysical processes constrain humans' capacity to recognize and respond to environmental change? Houser specializes in exploring this question as it relates to natural resource users, specifically in the context of agriculture in the Midwestern United States. With the intention of developing resilience in Midwestern communities, natural ecosystems and managed ecosystems, Houser seeks to understand the barriers to human behavioral change and to develop effective policy in response to these barriers.

Research
Houser studies the barriers preventing human adoption of pro-environmental behaviors and attitudes at the individual level. He examines this topic primarily across two broad veins of research.
Agricultural Management Practices and Environmental Change - Agricultural production in the Midwestern United States both contributes to and is deeply threatened by climate change. Farmers could adopt agricultural practices that reduce greenhouse gas emissions and increase the resilience of farms to climatic events. Houser strives to better understand how farmers' capacity to use the practices that achieve these goals is constrained or motivated by social, economic and ecological factors. Houser is pursuing two research projects on this topic. One project looks at how Midwestern farmers changed their crop production practices between 2012 and 2017 in response to the increasing occurrence of extreme weather events. The purpose is to determine if and how being physically impacted by climatic events promotes farmers' use of practices that increase their farm's resiliency. In another project, Houser is collaborating with an interdisciplinary team of researchers at Michigan State University on a multi-year survey of Midwestern farmers across Illinois, Indiana, Michigan and Ohio. As one of the first long-term studies of farmer practices, this research will capture how changing social, economic and ecological circumstances influence farm management over time. The results will suggest effective policy solutions to encourage Midwestern farmers to adopt sustainable and resilient farming practices voluntarily.
Public Views of Climate Change and Scientific Communication - The American public is increasingly questioning the validity of science. Within one dimension of this broad shift in social attitudes, large segments of the population are growing more skeptical about the reality and threat of human-caused climate change. Houser's research attempts to understand what processes lead certain populations to hold skeptical views on climate change, how these views impact environmentally significant behaviors and what scientists can do to more effectively communicate knowledge on environmental change to these populations. In the past, Houser has studied this topic in the context of Midwestern row-crop farmers. Currently, he is pursuing research on communication strategies. Specifically, Houser plans to study whether discussing climate change using terminology that is more relatable to farmers can reduce skepticism and promote behavior change. Houser is also studying how the physical location of communities, experience with environmental change and various individual-level social factors influence the general (non-farming) public's climate change views. This project builds on Houser's previous research focused on Michigan residents. Related to this work, Houser intends to collaborate on the design of the Hoosier Social-Environmental Survey.