Institute Staff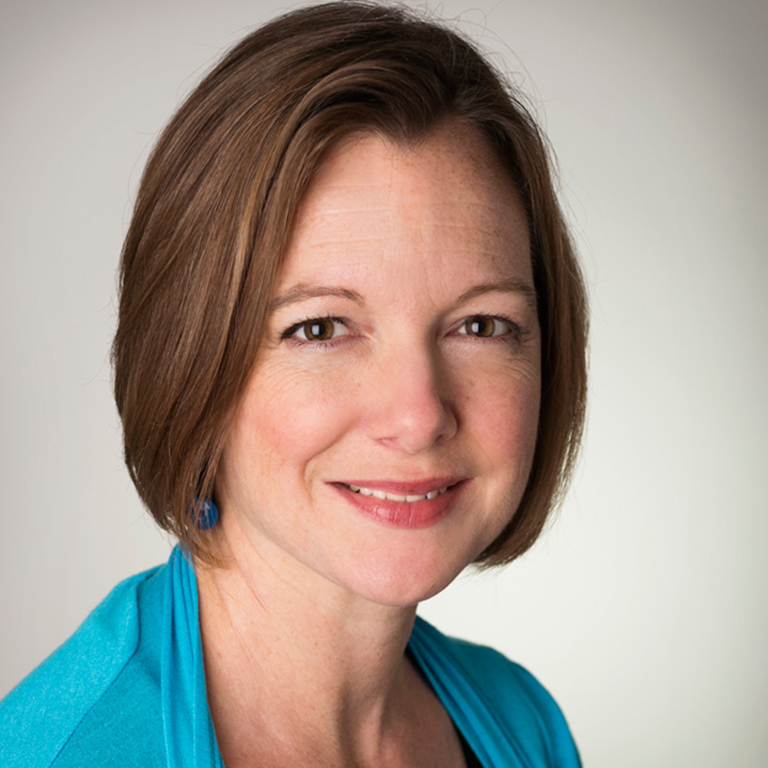 Eva Allen
Assistant Director
Allen oversees administration and operations for the Institute, working closely with the Office of the Vice President for Research at Indiana University and her fellow members of the Institute's leadership.
evaallen@indiana.edu
812-855-8845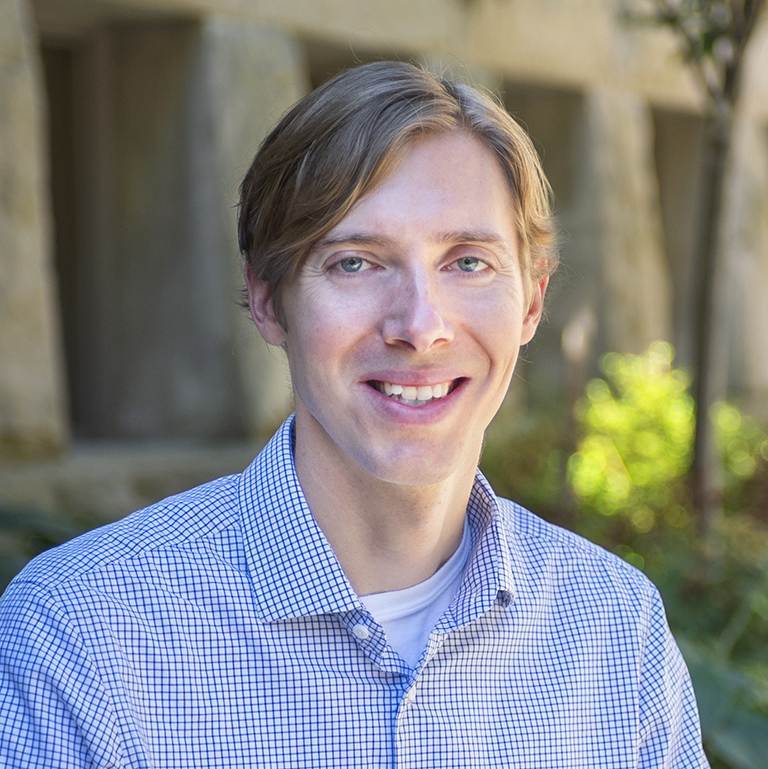 Jonathan Hines
Communications & Outreach Manager
Hines supports the Institute's communication and outreach initiatives by promoting awareness of the Institute's mission and activities within the university and among the public. He serves as a liaison to faculty and staff, media, and the general public.
johines@iu.edu
812-856-3610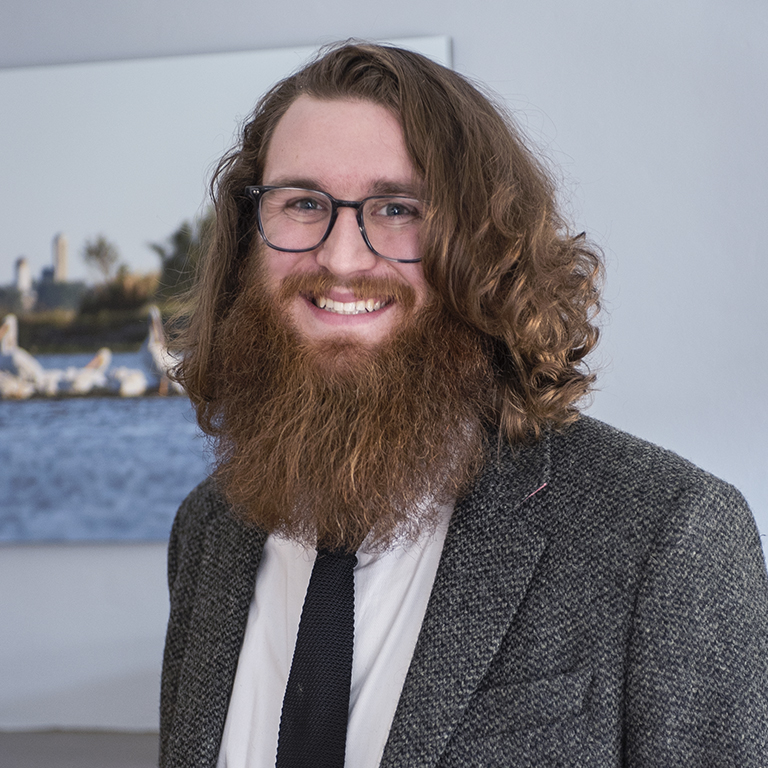 Joe Lange
Media Developer and Resilience Toolkit Coordinator
Lange supports the Institute's communication efforts by maintaining an informative website and publishing relevant content through social media channels. He also generates resources and supports the development and maintenance of ERIT. Lange is an MPA-MSES candidate at the O'Neill School of Public and Environmental Affairs, with a focus on ecological conservation.
joelange@iu.edu
812-855-9747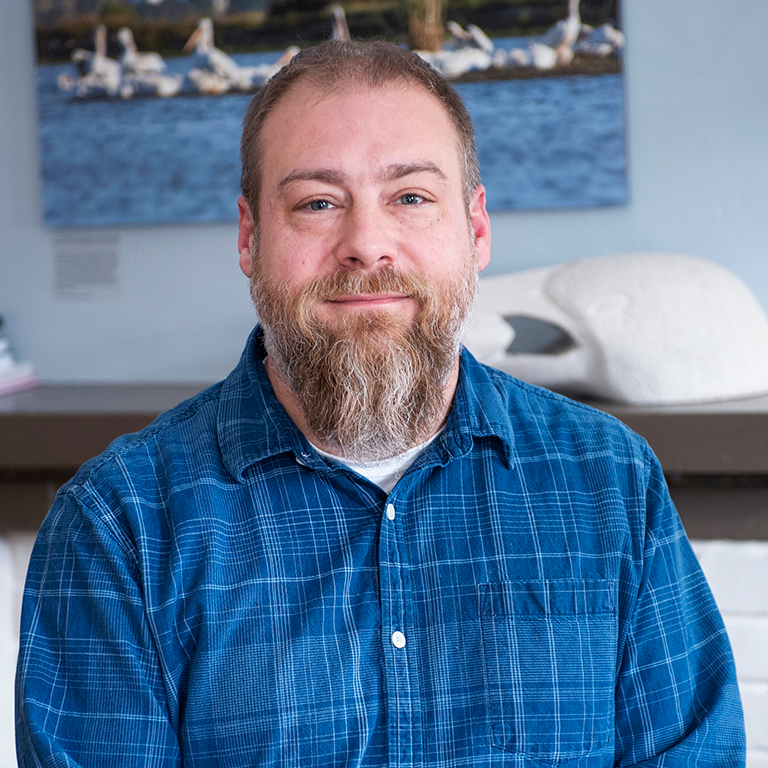 Justin Peters
Data Manager
Peters provides data management and software engineering support for modelers and other Institute researchers who use IU's high-performance computing environment, including software installation, customization, code development and upgrading modeling systems. To help establish our Knowledge Platform, Peters will coordinate data sharing and formatting, archiving and visualization, as well as assist with down-sampling and converting data for customized uses.
jppeters@iu.edu
812-855-3277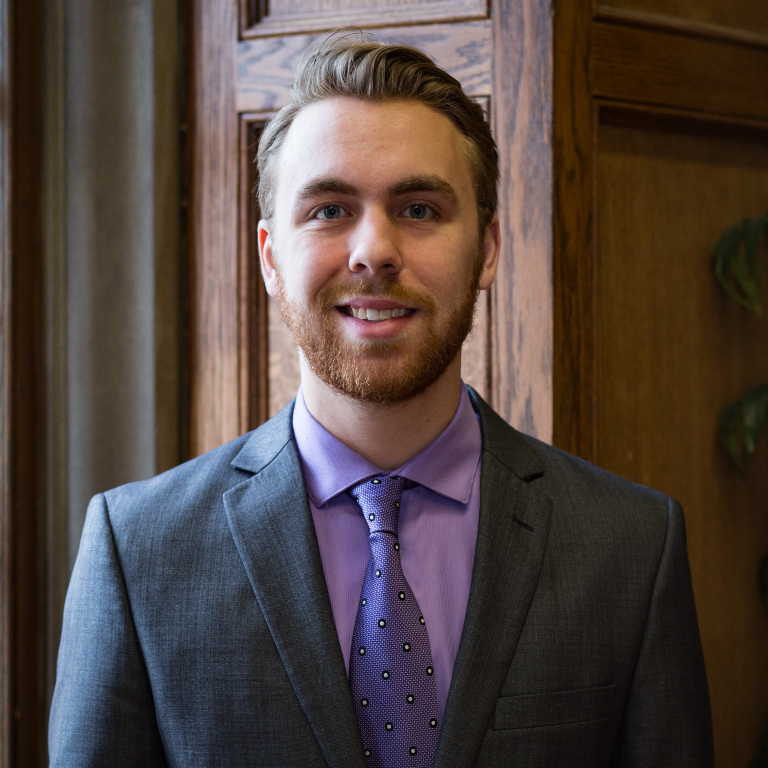 Zach Richardson
Resilience Analyst
Richardson supports the development of the Hoosier Resilience Index by researching existing tools, processing data and more. Richardson is an MPA-MSES candidate at the O'Neill School of Public and Environmental Affairs.
richardz@iu.edu
812-855-5358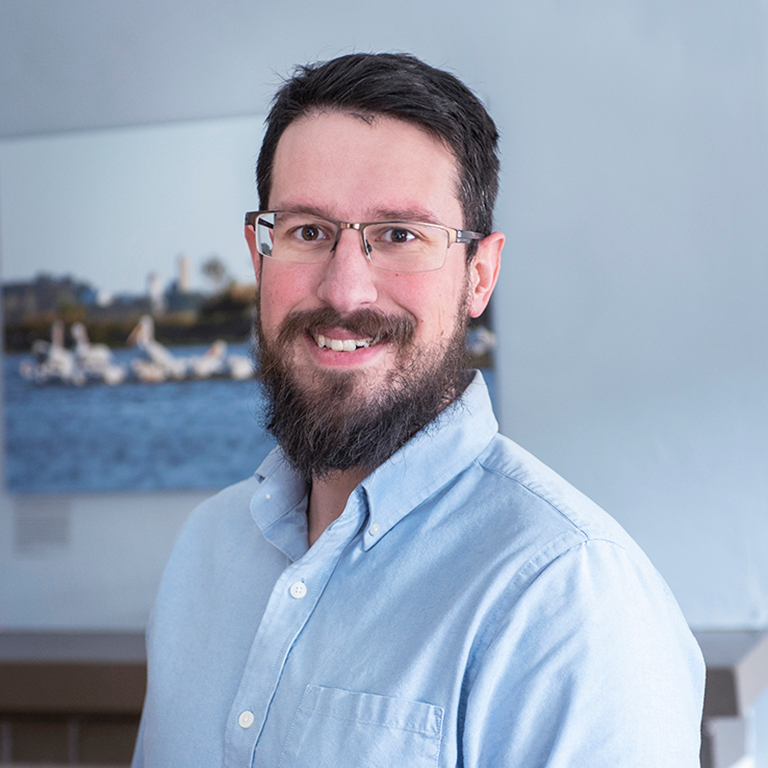 Ben Romlein
GIS Developer
Romlein develops geospatial software solutions that host data visualizations and decision support applications. He is closely involved in development work on the Indiana Map project at the Indiana Geological and Water Survey. This project aims to expand and modernize the infrastructure to facilitate the state-wide sharing of geospatial data and research.
bromlein@indiana.edu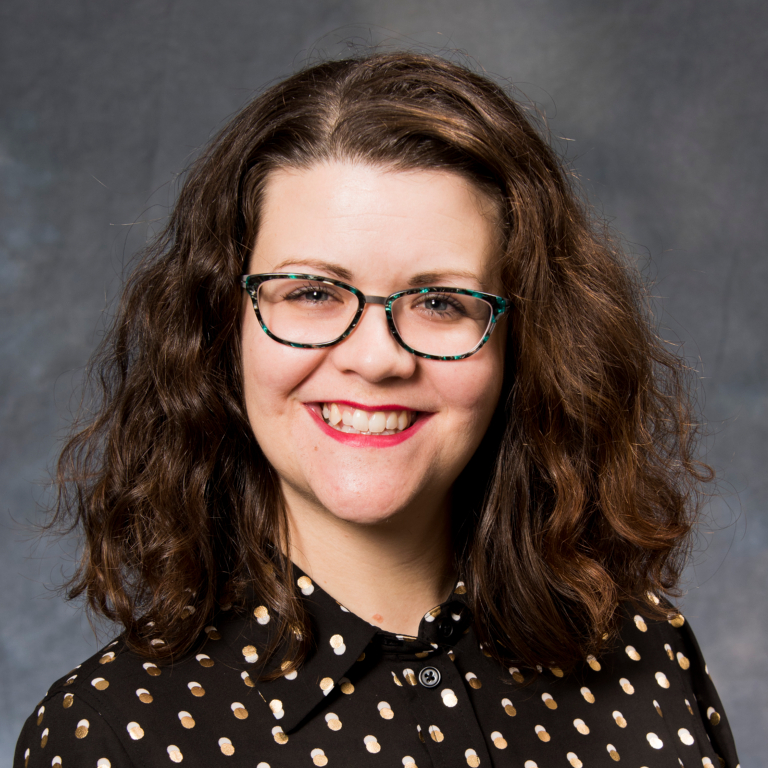 Leann Sears
Finance Manager
Sears manages the financial operations of the Institute, offering reporting, analysis, and budgetary guidance to the leadership for decision support. Sears is also the point of contact for researchers needing assistance with Institute-related external funding proposal preparation and submissions.
ldebruic@indiana.edu
812-855-5386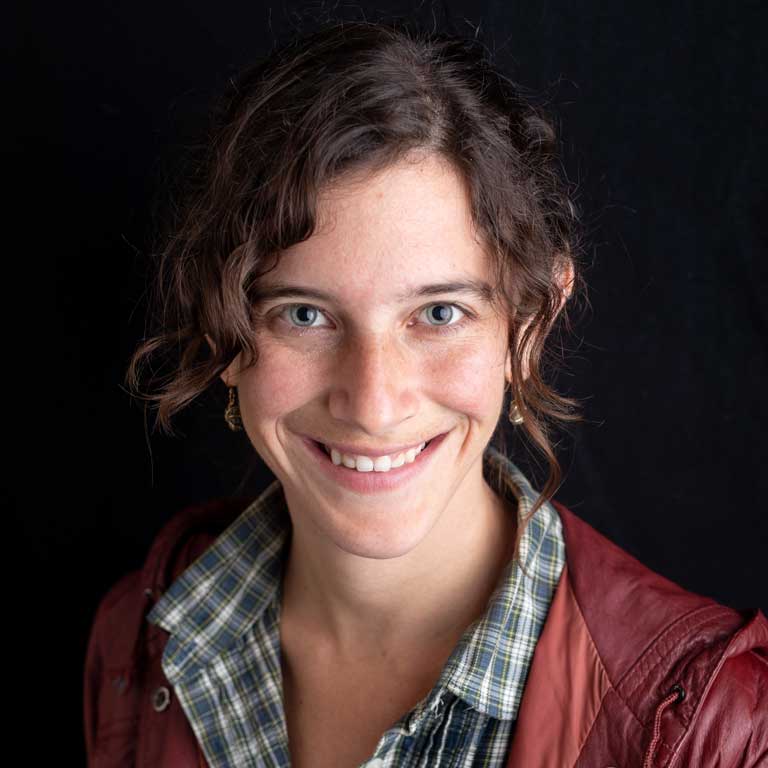 Savannah Sullivan
Resilience Toolkit Coordinator
Sullivan generates resources for counties and municipalities, and supports the development and maintenance of the Environmental Resilience Institute Toolkit. Sullivan is also an MPA-MSES candidate at the O'Neill School of Public and Environmental Affairs, with a focus on community resilience and environmental justice.
savsull@iu.edu
812-855-8934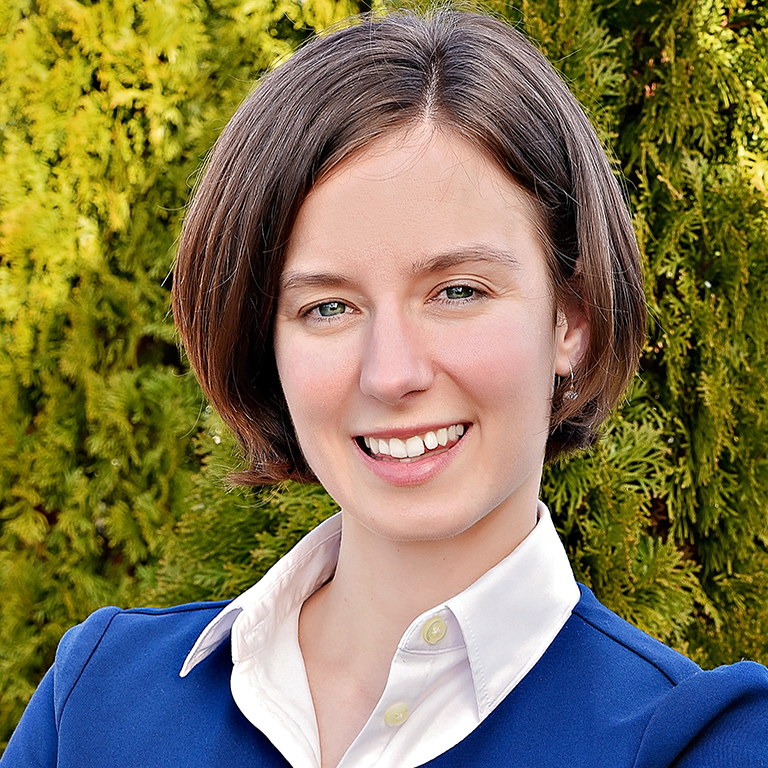 Andrea Webster
Implementation Manager
Webster connects Midwestern local governments with adaptation solutions and relevant research. Her core projects include managing ERIT, the Institute's webinar series and the development of the Hoosier Resilience Index. 
webster5@iu.edu
812-856-1730
@andreamwebster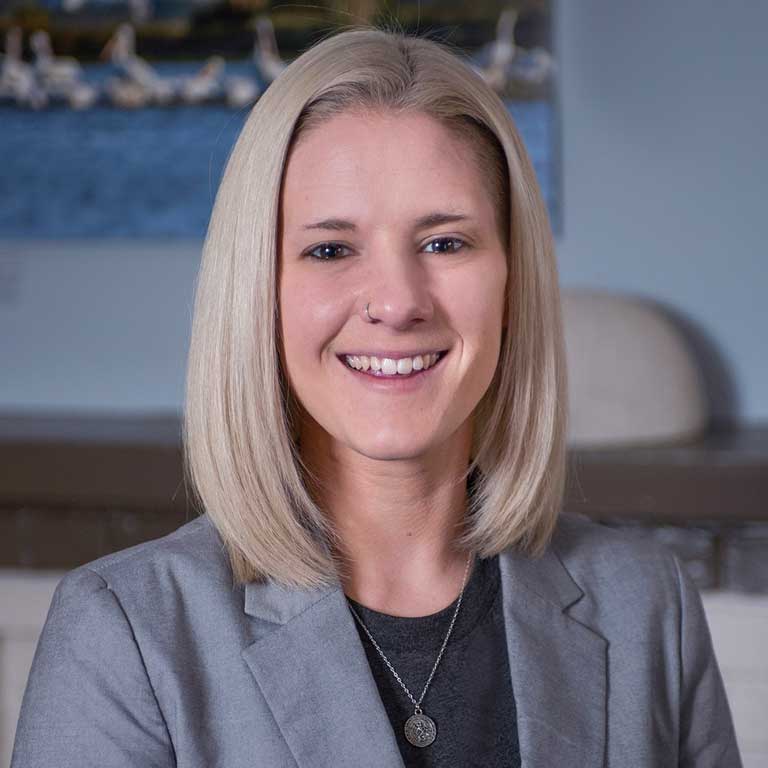 Vanessa Worthy
Administrative and Project Coordinator
Worthy oversees the coordination of business operations at the Institute and organizes meetings, events, travel and support materials. She serves as a primary point of contact for the Institute. Worthy is also pursuing a master's degree in environmental science and biotechnology.
vworthy@indiana.edu
812-855-8539