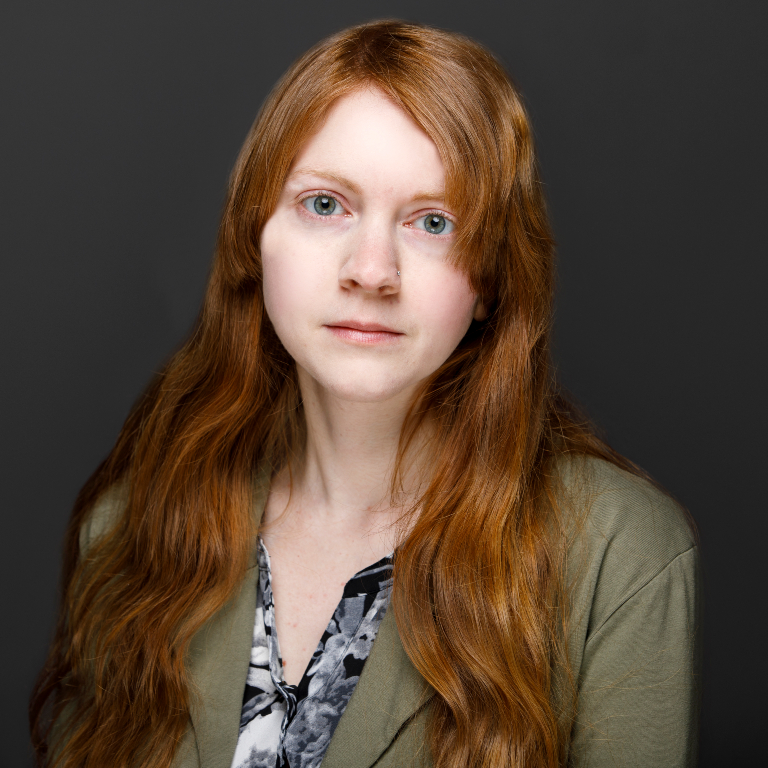 Phone:

812-855-0684

Email:

abisulli@iu.edu
Campus:

IU Bloomington
Park 2 (Ostrom) 200

Education and Appointments
Postdoctoral Research Associate, Arizona State University, 2016-2018
Ph.D. Environmental Social Science, Arizona State University, 2016
M.S. Ecology and Environmental Science, University of Maine, 2013
B.S. Environmental Science, Unity College, 2011
Bio
Human Dimensions of Natural Resources Fellow Abigail Sullivan is an environmental social scientist studying environmental governance, with a focus on challenging human-environment issues such as invasive species and drought. Prior to joining the Institute, Sullivan was a postdoctoral research associate at Arizona State University's Decision Center for a Desert City where she focused on freshwater governance in the Colorado River basin. She received a Ph.D. in environmental social science from Arizona State University, a master's degree in ecology and environmental science from the University of Maine, and a bachelor's degree in environmental science from Unity College.
Research
Abigail Sullivan's research mission is to understand how collective action can be most effective in confronting environmental challenges. Carrying forward the legacy of the late Nobel laureate and IU distinguished professor Elinor Ostrom (Sullivan's doctoral advisor was an Ostrom advisee), Sullivan studies different aspects of governance – laws, policies, and social norms – to uncover how people and groups with varying perspectives and priorities can come together to achieve meaningful progress in addressing climate change.
Sullivan is investigating two primary areas of concern in Indiana: invasive species and water management. She brings expertise in both areas from previous work in Nepal with the invasive vine Mikania micrantha, also known as mile-a-minute weed, and in the Colorado River basin with drought policy development. Mikania, which deprives other plants of sunlight and can cover a tree in as little as a week, has recently been found in three separate locations in Indiana. Because the vine reproduces from cuttings as well as seeds, it spreads easily and is difficult to eliminate. Local water policy issues of interest for Sullivan include flood adaptation in the Lower Wabash Valley, which she is studying in collaboration with Environmental Resilience Institute fellows Matthew Houser, Ranjan Muthukrishnan, and Luis Inaraja Vera.
To better understand how communities can effectively manage invasive species, Sullivan is working with Indiana Cooperative Invasive Species Management Areas (CISMAs) to assess how the governance structures adopted by these organizations affect their experiences and outcomes. Cooperative weed management areas, a variation of CISMAs, have long been in place in the American West, but CISMAs have only recently begun forming in Indiana. Sullivan will examine the results of these efforts in terms of both ecological impact (such as limiting the spread of invasive species and preserving biodiversity) and social goals such as building partnerships and educating young people. Through this research, she hopes to identify best practices for goal setting and achievement in CISMAs, not only with respect to limiting invasive species but also designating which native Indiana species are most important to conserve.
The Lower Wabash Valley project will examine what incentives can help motivate voluntary adoption of agricultural practices to limit environmental damage from floods. As flooding has intensified in these areas due to climate change, nitrogen fertilizers have increasingly washed into the Wabash River, contaminating waterways and emitting greenhouse gasses. Sullivan hopes to identify policy processes that foster a sense of trust and fairness among farmers as well as other community and government actors.
Both areas of environmental management are relevant to Sullivan's interest in helping communities take advantage of "policy windows." These moments of opportunity for policy change appear when key representatives are ready to act and resources are available to support the initiatives. Too often, these opportunities are missed due to failure to recognize that the best chance for success is approaching and miscalculation of how quickly such windows can close. By studying prior environmental policy initiatives, Sullivan hopes to identify key signposts to help communities pinpoint where and when to concentrate their efforts to ensure the ongoing availability of critical natural resources.