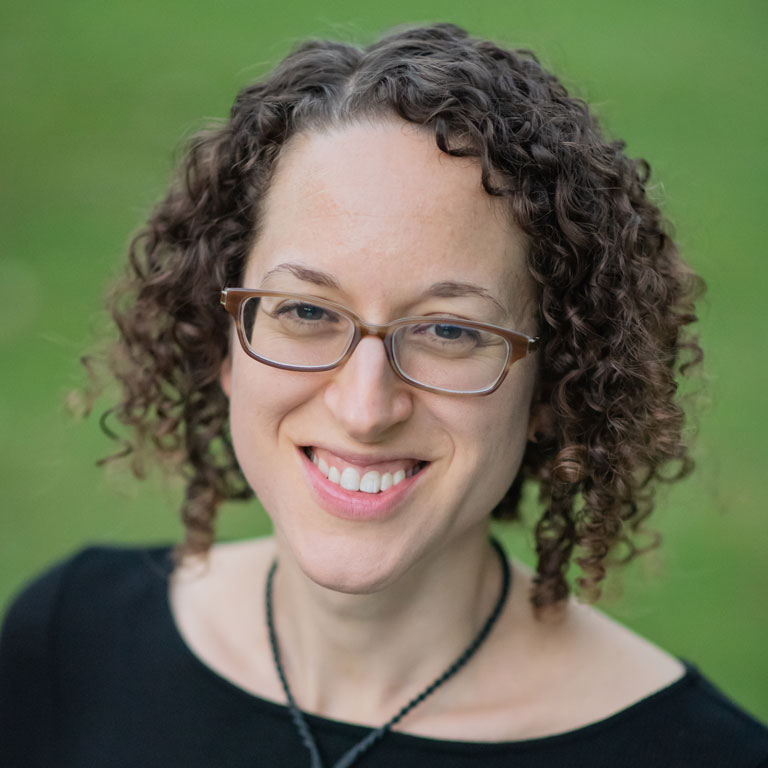 Phone:

812-855-8566

Email:

anabruce@indiana.edu
Campus:

IU Bloomington
Ostrom Workshop
513 N. Park Ave

Bloomington,
IN
Education
Ph.D. Sociology, Rutgers, The State University of New Jersey, 2016
M.A. Sociology, Rutgers, The State University of New Jersey, 2013
B.A. Sociology and Latin American Studies, University of Pittsburgh, 2007
Bio
Analena Bruce is a sociologist with a research focus on alternative agriculture and food system development. Bruce studies farmer participation in Alternative Food Networks, such as farmers' markets and Community Supported Agriculture (CSA), as well as social movement engagement with policy and new science and technology in the food system. Her recent work explores barriers and catalysts for transitioning towards greater environmental and social sustainability in the U.S. food system. Specifically, Bruce is interested in strategies for balancing the use of ecological farming practices with the economic viability of farming as a way of life.
As a postdoctoral research fellow, Bruce is researching farmers' participation in programs and initiatives designed to increase the social and ecological sustainability of agriculture, including Alternative Food Networks , organic certification, high tunnel technology and conservation programs.
Research
Using high tunnels to increase the viability and sustainability of farms that supply local food systems in Indiana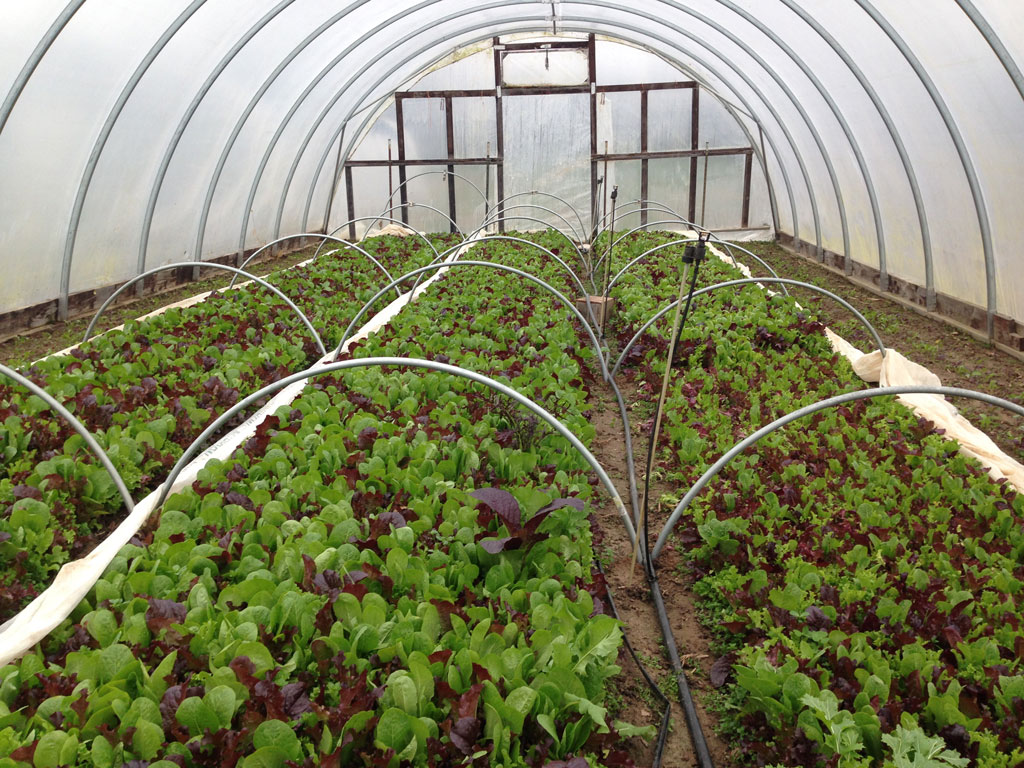 As a postdoctoral research fellow, Bruce led a case study as part of a mixed methods research project about the opportunities and challenges for farmers using high tunnels to grow specialty crops in Indiana. The case study included social and ecological data collection focused on farmers' perspectives on the farm-level impacts of high tunnels. The study also examined the impacts of high tunnel food production on soil and plant health. Bruce shared the results of this research through an online seminar for extension educators and Natural Resources Conservation Service field staff, three field days for farmers and the High Tunnel Handbook for Indiana.
Bruce is leading a new grant focused on whether the use of moveable high tunnels can improve long-term soil health in high tunnel production systems.
Supporting the wider adoption of certified organic grain production in Indiana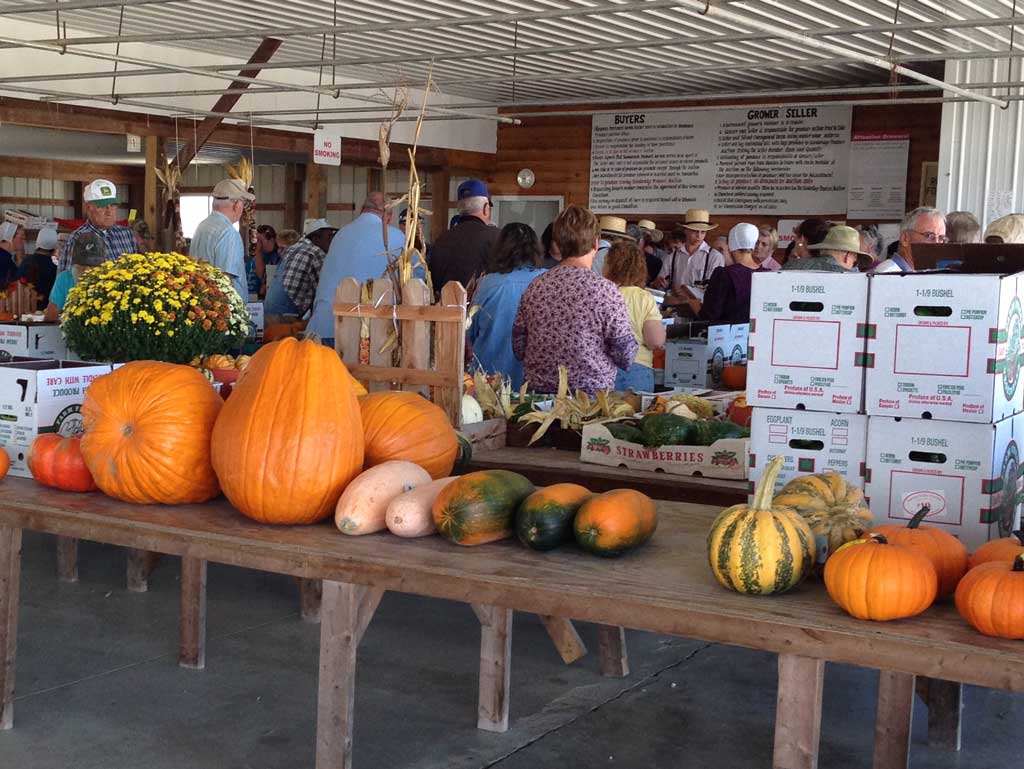 Crop farmers who transition to certified organic grains report increased profitability, enhanced economic sustainability and improved soil health. However, organic production accounts for less than 0.2 percent of the U.S. market—and even less in Indiana. The transition to organics is a complex process driving changes in the entire farm system, posing unique risks, and requiring new knowledge. This project combines research, education and outreach to support the wider adoption of organic certification for grain production in Indiana. The goal is to increase knowledge of new market opportunities, cost-share support, and information on transition, production and marketing. The research follows a community-based participatory approach through which scientists learn directly from farmers. The research also includes a survey of conventional, transitioning and certified organic grain farmers in Indiana, follow-up interviews and a market analysis of organic grain processors, wholesalers and distributors in the region. The research will inform the development of a farmer-based peer mentoring program to better support farmers considering a transition to organic production and organic certification.
Farmers' participation in conservation programs and practices
There is a dense network of conservation programs that support farmers' use of more ecologically resilient farming practices in the U.S. However, the environmental impact of these programs is limited because only a small percentage of current farmers participate. In this project, environmental and social scientists use a collaborative approach to better understand the interplay between structural social and economic barriers, ecological system dynamics such as soil quality and vulnerability to flooding, household level decision-making and institutional networks. The goal is to identify the factors that support and constrain Midwest row crop farmers' use of conservation practices. Bruce is building on previous in-depth interviews with commodity crop farmers in the Midwest to explore the role of identity, cultural norms around farming, social networks and institutional support for adopting conservation practices.