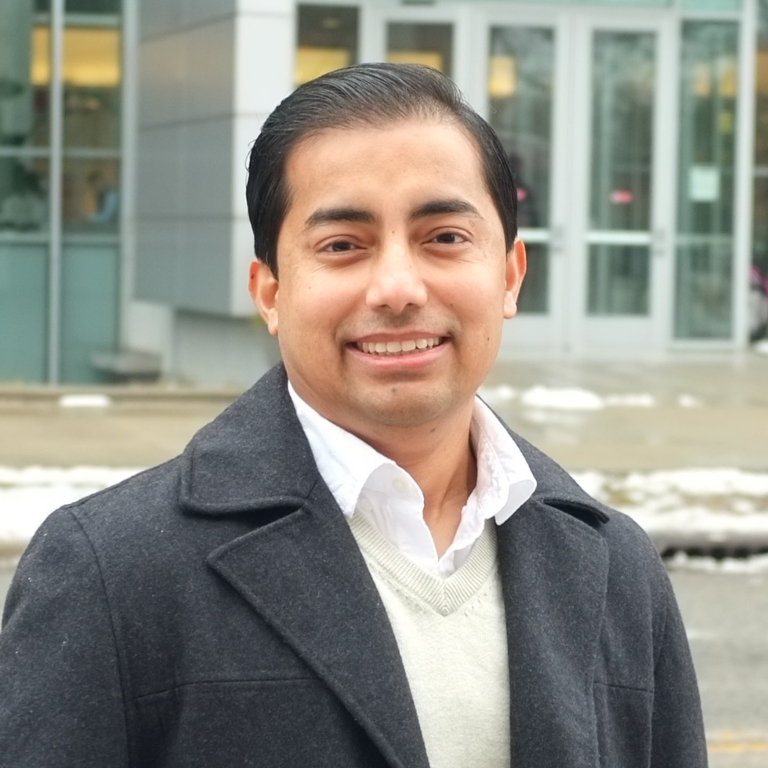 Phone:

317-278-8570

Email:

bhthapa@iu.edu
Campus:

IUPUI
Cavanaugh Hall 207 E
425 University Blvd

Indianapolis,
Indiana
46202
Education
Ph.D. Geography, University of Arizona, 2018
M.P.P. Public Policy, University of Maryland, 2009
B.Sc. Environmental Science, McNeese State University, 2006
Bio
Bhuwan Thapa is a human-environment geographer with a background in spatial science, resource economics, dynamic modeling, public policy, and climate change adaptation. Thapa is interested in the integrated assessment of climate resilience and adaptation in food and water systems. Broadly situated in the area of environmental health, justice, ecosystem services valuation and development studies, Thapa's research spans across local, national and international scales. Previous research involved economic modeling of development policies, international adaptation policy analysis, and adaptation of farmer-managed irrigation systems. Thapa has also worked as an international consultant for Asian Development Bank projects on water resources management, river basin planning, and environmental impact assessment in Nepal.
Research
As a post-doctoral scholar for the Urban Green Infrastructure (UGI) Inventory & Analysis project, Thapa is currently mapping and analyzing different forms of urban green infrastructure, including urban agriculture, urban forests and green roofs, and their impact on community resilience for Indianapolis and Bloomington. UGI offers multiple benefits, such as supplementing food security, strengthening social capital and providing ecosystem services, but careful planning and analysis is needed to realize and maintain these benefits. Thapa is conducting integrated biophysical and socioeconomic assessments of UGI to explore its contribution to equity and other components of community resilience.