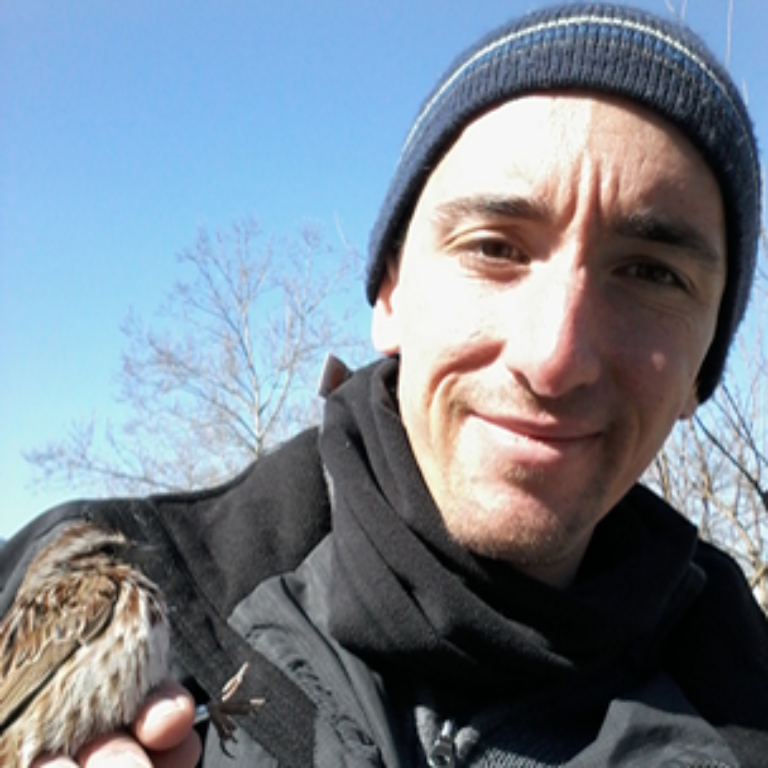 Phone:

812-855-4594

Email:

dubrewer@iu.edu
Department:

Department of Biology

Campus:

IU Bloomington
Education
M.S. Applied Ecology, Eastern Kentucky University, 2016
B.S. Wildlife Science, Purdue University, 2014
Bio
A native Hoosier, Dustin Brewer has had experience working on bird conservation projects throughout the United States, including as a field biologist at both the Bird Conservancy of the Rockies and Detroit River Hawk Watch. Before joining the Institute, he helped move threatened Florida Scrub-Jays for the Florida Fish and Wildlife Conservation Commission. Brewer is particularly interested in studying vocalizations of wildlife and trying to inform conservation efforts.
Research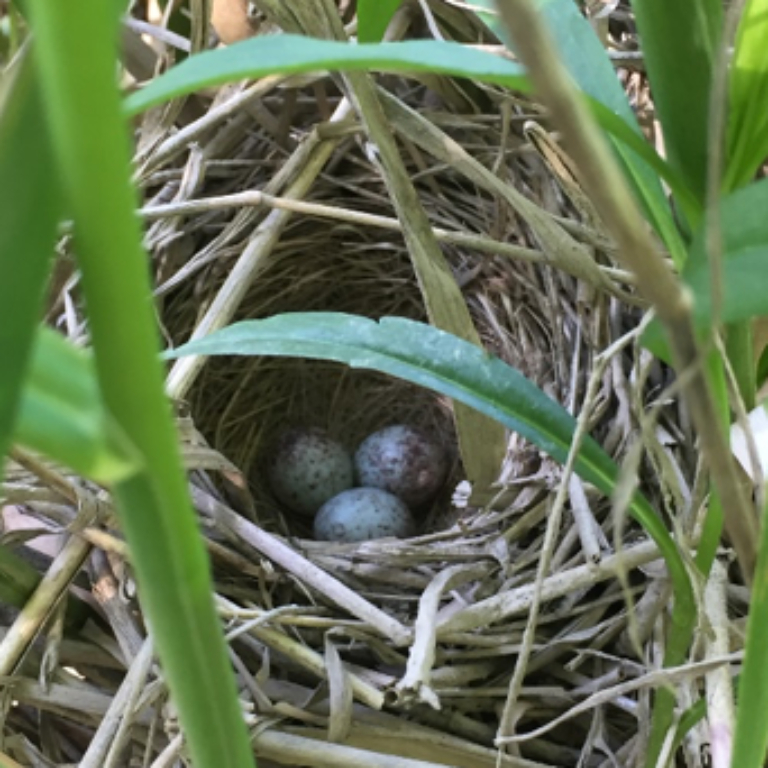 Brewer is aiding and collaborating with Dr. Adam Fudickar on urban-rural comparisons of the biology of the Song Sparrow. Specifically, Dustin is leading field efforts to study movement patterns, breeding timing, and vocal behavior of Song Sparrows on the IU Bloomington campus and in surrounding rural areas like at the IU property, Kent Farm.
Brewer is studying movement patterns of Song Sparrows by putting activity loggers and transmitters on individuals. The activity loggers and transmitters will indicate if artificial light at night causes urban birds to have different daily activity lengths than rural birds. By helping to find Song Sparrow nests, Brewer and others in Dr. Fudickar's lab are looking at if there is a difference in breeding timing by Song Sparrows in urban compared to rural habitats.
Brewer also studies the vocal behaviors of urban and rural Song Sparrows by recording the entire song repertoire of individual Song Sparrows. Brewer measures characteristics of songs, like duration and frequency, to determine how the environment a bird lives in affects the way it communicates. Such comparisons can help scientists to understand how human activity is affecting bird biology and can help create more bird-friendly urban environments.