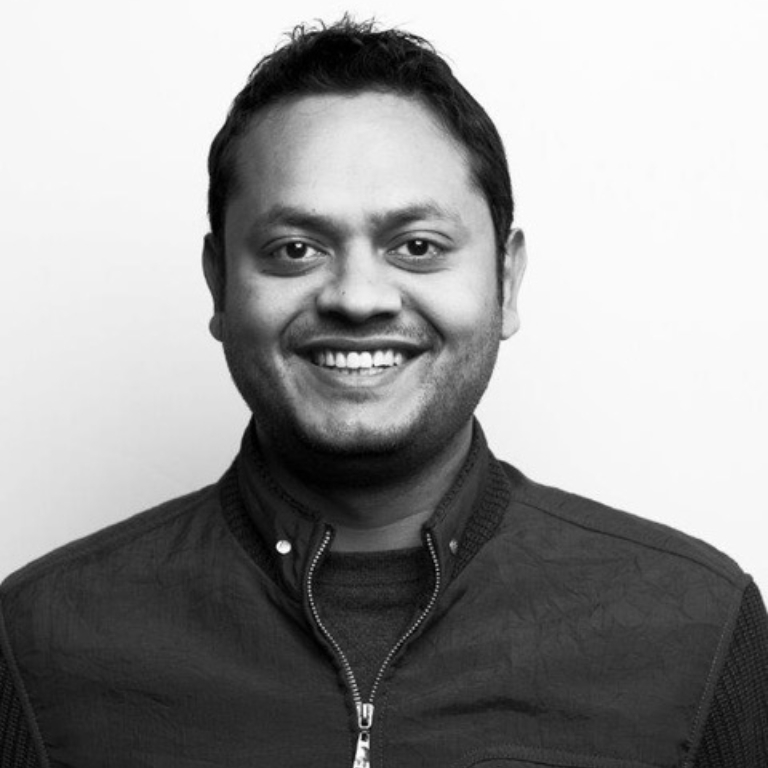 Phone:

812-671-4297

Email:

kmahmud@iu.edu

Website:
Department:

Geography

Campus:

IU Bloomington
Student Building Room 012

Education and Appointments
Postdoctoral Research Fellow, Hawkesbury Institute for the Environment, Western Sydney University, 2016 - 2019
Ph.D. Civil and Environmental Engineering, University of New South Wales (Sydney), 2015
M.Sc. Civil and Environmental Engineering, Bangladesh University of Engineering and Technology, 2010
B.Sc. Civil Engineering, Bangladesh University of Engineering and Technology, 2007
Bio
Kashif Mahmud is a modeler with backgrounds in plant ecology and hydrogeology. Mahmud has performed intensive research and analyzed information about the complex hydrogeological behavior of aquifers. After his PhD., Mahmud joined Hawkesbury Institute for the Environment (HIE) at Western Sydney University (WSU) as a plant ecology. He shifted his research interest as a modeler from groundwater to plant ecology when he was offered a three-year Australian Research Council (ARC) project at HIE. All through his research Mahmud has garnered expertise in several major research components such as big data analysis, model development, data-model synthesis, and more.
While doing his Ph.D., Mahmud developed a novel technique named Image Quilting for various stochastic modeling applications in the fields of hydrogeology, remote sensing, mining, and petroleum engineering.1 He also established a general methodology to integrate different measurement scales of subsurface data, allowing for better linkage of modeling efforts across various spatial scales. He has offered a general workflow for integrating hydraulic conductivity data at different scales.2
In the second part of his Ph.D., Mahmud conducted a remote sensing (LiDAR) survey and spatial analysis to identify groundwater infiltration properties in the Tamala limestone of Western Australia.3 Moreover, he has built a relationship between cave drip data and infiltration water through karstified limestone by monitoring cave ceiling morphology. Using remote sensing, climate data and drip water analyses, Mahmud could estimate groundwater recharge through karst formation.4 Finally, Mahmud applied a well-developed clustering method to determine the degree of similarity between cave drip time series. The analysis displayed the spatial patterns of the flow paths between the surface and the cave chambers and showed the potential to classify, quantify and visualize the observed relationships between infiltration through the fractured limestone rocks and surface climate inputs.5
As a plant ecology modeler at WSU, Mahmud created a data assimilation framework to assimilate uncertain field observations of plant carbon pools and fluxes using a process-based model to project the time evolution of all carbon balance processes.6 This utilized data from a belowground sink limited manipulative experiment. He also applied the same data assimilation technique to other manipulative experiments to infer the effects of temperature warming and drought on plant carbon balance processes, with the aim to answer one of the most pressing knowledge gaps related to the regulation of plant storage and growth under future climate change. Three manuscripts are in preparation based on these works which would improve the predictive understanding of terrestrial plant growth and resilience to environmental changes. 
Mahmud also worked in collaboration with other colleagues from WSU where he used data from the Eucalyptus Free Air CO2 Enrichment (EucFACE) experiment, with the aim to construct an ecosystem carbon budget to provide a comprehensive field-based overview of how a mature forest responds to elevated CO2 in low phosphorus conditions. In this entire carbon budget framework, Mahmud has contributed by estimating the total wood biomass via stem and branch surface area, which was directly inferred from the Terrestrial Laser Scanning data through quantitative structure models.
Research
As a postdoctoral fellow in MacBean Lab with the Institute, Mahmud's overall goal is to understand the response of the carbon cycle and terrestrial ecosystems to climate and environmental change. Mahmud uses data assimilation methods to constrain global carbon cycle sink projections and modeled carbon-climate feedbacks. Land surface models, which form the land component of earth system models, rely on numerous processes for describing carbon, water, and energy budgets, are often associated with highly uncertain parameters. Large uncertainties in land surface model simulations still arise from the poor description of land surface heterogeneity, incorrect model parameter values and incomplete representation of biogeochemical processes. The recent increase in the number and type of carbon cycle-related observations, including both on-site and by remote sensing measurements, has opened a new road to optimize model parameters via robust statistical model–data integration techniques, in order to reduce the uncertainties of simulated carbon pools and fluxes. Data assimilation is a useful approach for optimizing the most critical parameters in order to improve model accuracy and refine future climate predictions.
In his recent study Mahmud aims to present a carbon cycle data assimilation system that assimilates various data streams, namely the Moderate Resolution Imaging Spectroradiometer (MODIS)-Normalized Difference Vegetation Index (NDVI) observations of vegetation activity, net ecosystem exchange and latent heat flux measurements at various FLUXNET sites, atmospheric CO2 concentrations at numerous surface stations, as well as newly available satellite-derived sun-induced chlorophyll fluorescence, in order to optimize the parameters of the Organizing Carbon and Hydrology in Dynamics Ecosystems (ORCHIDEE) land surface model simulations. This research is a step forward in terms of multiple data streams assimilation that will open new perspectives for a better understanding of the carbon cycle and better predictions of the fate of the land carbon sink as a consequence of anthropogenic changes.
The problem Mahmud intends to solve is the estimation of the state of a system, say the atmosphere, the ocean or any component of the Earth system or its whole, at any arbitrary past, present and future time. The system possesses two complementary, but incomplete and inaccurate, sources of information: the observations and the model. Data assimilation provides the conceptual and methodological tools to tackle the problem by extracting synergies between model and observations and by exploiting their respective informational content. Future applications of data assimilation to understand the terrestrial carbon cycle, are expected to be numerous, and to naturally arise by the improvement of our modeling capabilities, as a result of the increased computational power and physical understanding, on the one hand, and by the progresses of the observing facilities (such as, remote sensing, flux towers, chamber-based experiment, etc.) on the other. Data assimilation is thus expected to continue playing a central role to bridge model with data, to maximally exploit their respective informational content.