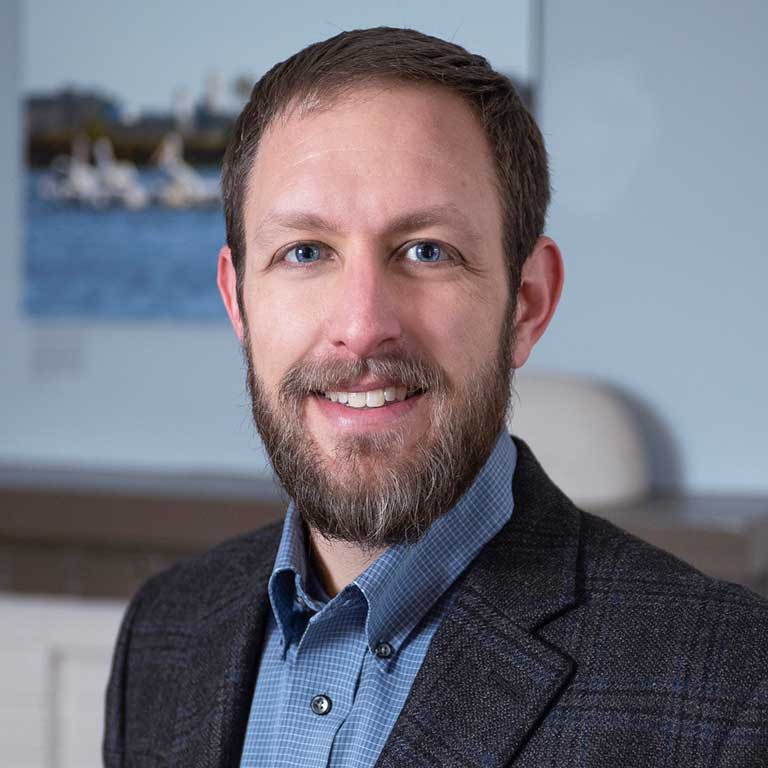 Phone:

(812) 855-5155

Email:

yoderl@indiana.edu
Department:

Intensively Managed Landscapes

Campus:

IU Bloomington
MSB-II Room 330

Education
Ph.D. Geography, Indiana University, 2017
Master of Public Affairs, School of Public and Environmental Affairs, Indiana University, 2013
B.A. History, Goshen College, 2004
Bio
As a postdoctoral fellow studying intensively managed landscapes, Landon Yoder focuses on how farmers, government and society cooperate to navigate tradeoffs between agricultural production and conservation, with a focus on water quality. His research examines how water management, environmental policies for agriculture and peer pressure within farming communities function in combination to promote the adoption of on-farm conservation practices or in ways that create barriers to improving water quality. Prior to joining the Environmental Resilience Institute, Yoder received his Ph.D. from the Department of Geography at Indiana University. His dissertation focused on how farmers, state regulators and agricultural extension agents cooperated to improve water quality in the Florida Everglades. His past work experience includes four years editing a wetlands policy newsletter for the Environmental Law Institute and two years as a Peace Corps Volunteer in St. Lucia, where he worked with farming communities largely dependent on exporting fair trade bananas for their livelihoods.
Research
Yoder studies the decades-long problem of declining water quality in rivers and lakes caused by soil erosion and fertilizer use from farms. His work explores how different rules and social pressures encourage or discourage cooperation among different groups in society with competing priorities and values around water use. For example, since farmers often do not experience any consequences from how much fertilizer washes off their farm into a river, it can be difficult to convince farmers to try different, and potentially expensive, soil and water conservation practices to benefit communities that are downstream from them.
Collective action in agricultural landscapes
A central focus of Yoder's work is how facing shared incentives generates cooperation among farmers to protect water quality, whether imposed through government regulations or peer pressure. His prior research on the Florida Everglades demonstrated that imposing a shared pollution limit through regulations, similar to the concept of a cap-and-trade, encouraged farmers to share knowledge, drew on reputations to contribute to group needs and helped identify cost savings from new water management practices. While much attention has been devoted to considering the strengths and weaknesses of individualized subsidies and penalties for farmers, an equally and potentially more important element is whether incentives encourage farmers to cooperate toward a common goal.
Collaborative watershed governance
Governing water sustainably is challenging in situations where there are competing water uses, fragmented jurisdictions and ambiguity surrounding the sources and causes of flooding and water quality degradation. One of Yoder's current projects looks at collaborative watershed governance in Iowa, where the state has authorized the voluntary formation of watershed management authorities, comprised of cities, counties and soil and water conservation districts, to assess challenges and solutions for resolving flooding and water quality problems with watershed boundaries. His work looks at the types of strategies these governmental bodies use to collaborate and identifies lessons learned to build on the existing strengths of bringing together urban and rural constituencies.
Private land conservation
Promoting voluntary adoption of conservation practices on farmland has been a central component of agricultural environmental policies for decades. While voluntary adoption remains relatively low, cover crop adoption represents a promising change over the past decade. Indiana is a state leader in cover crop adoption with 10% of its farmland enrolled. Yoder is studying the overall growth of cover crops in Indiana and its likely impacts on water quality. He is also interviewing farmers and conservation officials about the underlying social and policy reasons for adoption.