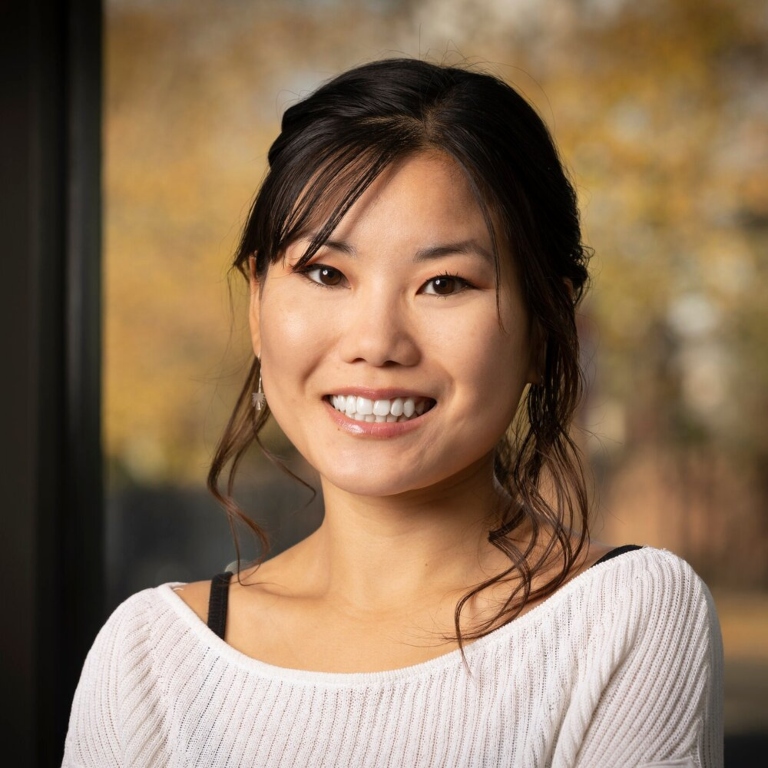 Phone:

812-855-2695

Email:

lchenyan@iu.edu
Department:

Visiting Scholar, Maurer School of Law

Campus:

IU Bloomington
618 E 3rd St Room HH206

Education and Appointments
Ph.D. Candidate, Philosophy, University of Michigan
J.D., Yale Law School, 2020
B.A., Philosophy, Dartmouth College, 2014
Bio
Lingxi Chenyang's research interests lie at the intersection of moral psychology, climate ethics, landscape ecology, property law, and environmental law. Originally from Chengdu, China, Chenyang comes to the Environmental Resilience Institute after receiving her J.D. from Yale Law School, where she studied environmental law and published work on the merits of reducing meat demand as a climate policy strategy. Chenyang holds a bachelor's in philosophy from Dartmouth College and is a Ph.D. Candidate in philosophy at the University of Michigan. She is also a Global Priorities Fellow with the Forethought Foundation.
Research
As climate change threatens to undermine modern agricultural practices, Lingxi Chenyang aims to identify and promote laws and policies that will increase the resilience of agricultural systems and economies.
Historically, land use law in the US has not grappled with the realities of climate change and the risks that it poses to populations. As a result, there is no consistent approach at the state or federal level to encourage resilient land use among private landowners.
One consequence of US federal policy has been the proliferation of industrial-scale monoculture farms, primarily of corn, soy, and wheat, that rely heavily on external inputs to be productive. Not only is this type of farming more vulnerable to disruption from periods of drought, flooding, and temperature extremes, it is also disruptive to the environment and the health of native ecosystems. Chenyang is working to develop frameworks that support systems of diversified agriculture and agroforestry as sustainable alternatives to monoculture farming that work with—instead of against—local ecosystems. This requires expanding the purview of property law to consider aspects of biology and ecology in land use.
A current research question concerns whether the same land use models policymakers have relied on to make cities denser and more economically vibrant can be applied to agricultural and working lands. Similar to the added value an urban apartment complex gains from nearby businesses and public services, this framework allows for policymakers to consider farms and undeveloped lands as interactive, dynamic ecosystems—not just the raw materials for future commodities.
In a complementary study, Chenyang is examining the features of indigenous land tenure systems, with a focus on temperate ecosystems, in an effort to incorporate generalized legal principles of sustainable, diversified agriculture that have worked in the past.
One well-documented example of this type of agricultural system is the open-field system of medieval Europe, which mixed private and communal land rights and incorporated crops and livestock into the annual agricultural calendar. Legal scholars have already studied this system to identify its advantages from an economic perspective. Building on this work, Chenyang is interested in looking beyond traditional measures of productivity and markets to consider the ecological sustainability of such systems.
An overarching goal throughout Chenyang's work is to infuse property law with an understanding of the natural sciences the same way that today's lawmakers consider economics in rulemaking. Not only would this practice help lawmakers think about the risks of climate change, it would also point toward long-term solutions.