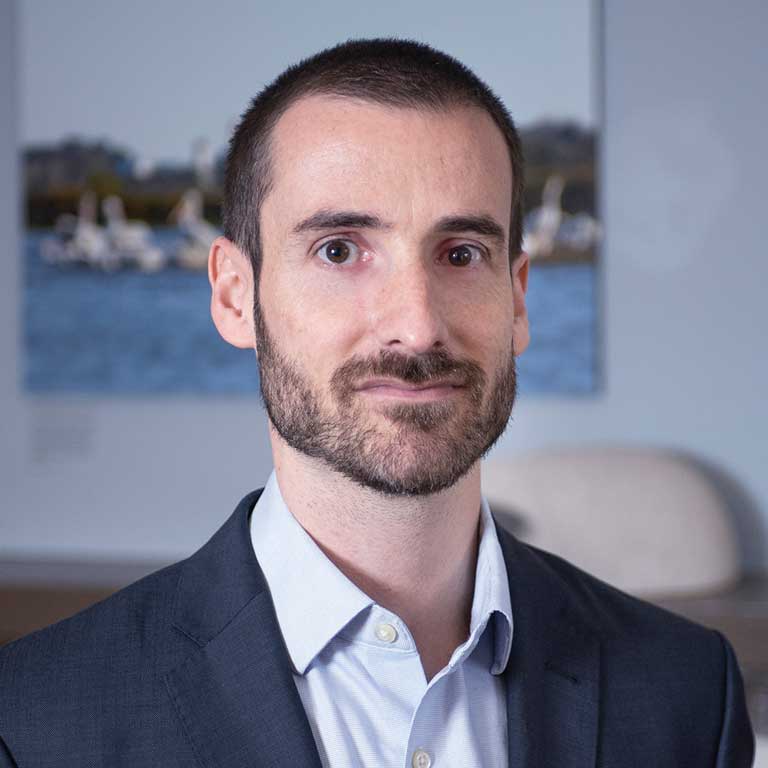 Phone:

812-855-0211

Email:

linaraja@iu.edu

Website:
Department:

Visiting Scholar, Maurer School of Law

Campus:

IU Bloomington
Lewis Building (Law) 212

Education and Appointments
Research Fellow, New York University, 2016 – 2018
J.D., New York University, 2016
LL.M. Environmental Law, Vermont Law School, 2013
LL.M. Environmental Law, University of the Basque Country, 2011
L.L.B., University of Barcelona, 2007
B.S. Environmental Science, University of Girona, 2006


Bio
Prior to joining the Institute, Luis Inaraja Vera served as a research fellow at New York University's Furman Center for Real Estate and Urban Policy, where he researched and published in the areas of climate change mitigation, environmental enforcement, soil contamination and noise pollution. Inajara Vera holds a bachelor's in environmental science from the University of Girona in Spain, a bachelor's in laws from the University of Barcelona in Spain, a master's in environmental law from the University of the Basque Country in Spain, a master's in environmental law from Vermont Law School, and a law degree from New York University School of Law, where he was a managing editor of the New York University Environmental Law Journal.
Research
As climate change creates new challenges for land use and management, Luis Inaraja Vera aims to identify and promote laws and policies that reduce uncertainty for landowners in Indiana and beyond. Presently, there is no consistent approach to allocating costs among private landowners and public taxpayers when environmental conditions create new constraints.
For example, water scarcity issues can affect the amount of water that users are permitted to withdraw from streams, and the movement of protected animal species into backyards and farms can lead to new restrictions on the use or modification of such properties. Whether water users and landowners can be compelled to take (or refrain from) action in such situations – and whether they are entitled to compensation when doing so – are questions that have no uniform and predictable answers in the current legal landscape. Inaraja Vera is working to develop frameworks to guide decision making related to voluntary programs, compensation, and regulation in order to create more predictable policy conditions in an era of environmental uncertainty.
A current research question concerns the viability and effectiveness of voluntary incentive programs to improve water quality in Indiana's Lower Wabash watershed. Increased flooding has resulted in large amounts of agricultural fertilizers being swept into waterways. As a result, longstanding fertilization practices are now exacerbating existing problems. Although the situation is unsustainable, it is unclear whether the burden of rectifying the problem should fall on farmers, who face financial hardship in adopting more expensive or time-intensive agricultural practices, or on the broader community that is currently suffering from the environmental damage.
This example illustrates the peculiarity of policy issues related to climate change: there are no clear winners; the challenge is to fairly allocate losses. In collaboration with other Environmental Resilience Institute fellows, Inaraja Vera is tracking efforts to incentivize Lower Wabash Valley farmers to adopt protective measures, such as planting cover crops to reduce soil erosion or moving agricultural fields away from newly flood-prone areas.
In a complementary study, Inaraja Vera is examining voluntary programs to encourage real estate development in contaminated "brownfield" sites located primarily in city centers. Certain city and state governments are experimenting with relieving legal and financial responsibility for the cleanup of these areas in exchange for the developer's commitment to remove any contaminants and build on the property.
In both studies, part of Inaraja Vera's goal is to identify effective means of evaluating voluntary programs in order to systematically assess the progress and impact of such initiatives. Voluntary programs are a particularly promising route for addressing environmental problems because they tend to prompt action from those who have the flexibility to experiment with new practices, enabling those with greater resources to lead the way in finding solutions. Moreover, voluntary programs often enjoy bipartisan support and are therefore less vulnerable to swings in political power, creating a more certain policy environment.
For more information on Luis Inaraja Vera's work, view his publications.