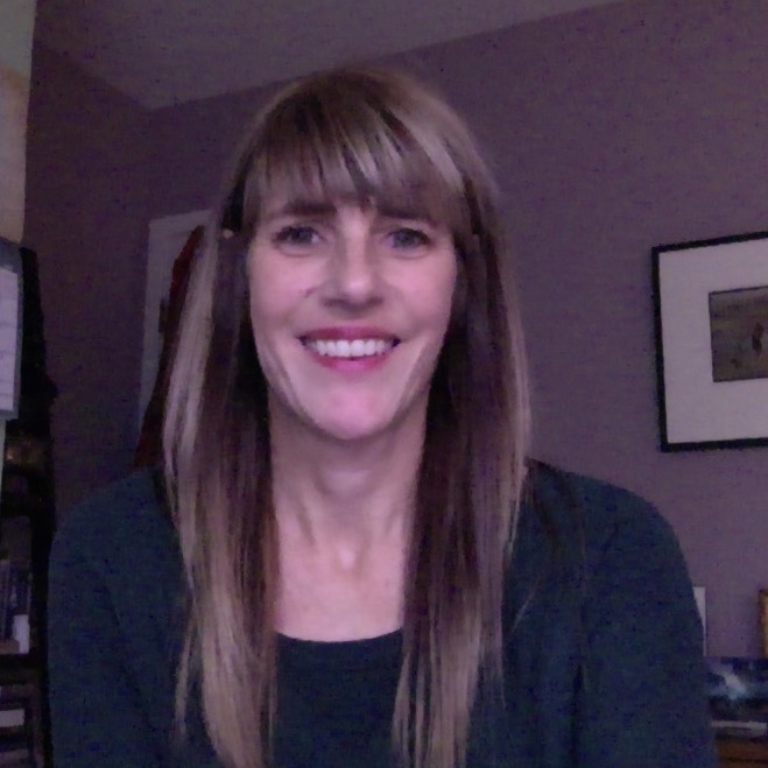 Phone:

812-855-4736

Email:

mtw1@iu.edu

Website:
Campus:

IU Bloomington
Fine Arts 410

Education
M.F.A., Pennsylvania State University, 1999
B.F.A., University of North Carolina at Chapel Hill, 1995
Bio
Maria Whiteman received her bachelor of fine arts degree from the University of North Carolina at Chapel Hill and her master of fine arts degree from Pennsylvania State University in visual art and mixed media. Her videos "Mountain Pine Beetle" and "Roadside Kestrel" were shown at the Sundance: Houston Cinema Arts Festival. "Touching" and "Loved you right up to the end" were exhibited in the Urban Video Project "Between Species" at Everson Museum in Syracuse, New York. In addition to her studio work, Whiteman has published critical texts in Public: Art/Culture/Ideas, Minnesota Review and Antennae, as well as an essay in Environmental Humanities.
Research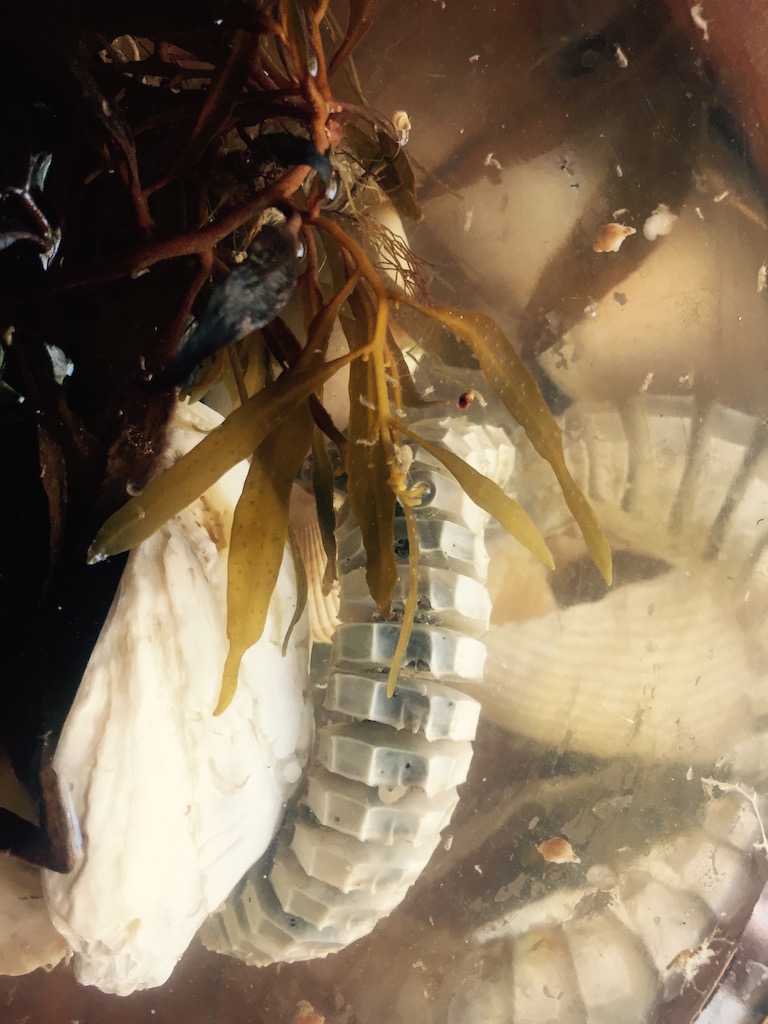 Interconnectedness is at the heart of Maria Whiteman's art. Engaging with animals, landscapes, and most recently fungi, she uses multiple media including photography and video to convey the deep and intrinsic ties between humans and other living things. As these interrelationships underlie environmental science, her goal at the Environmental Resilience Institute is to create a visual entry point for people to approach the science through a visceral, emotional experience.
For example, her ongoing "Mind, Body and Matter" series features a photograph of a man with turkey tail mushrooms appearing to grow from his back. This depiction of human skin as a medium for fungal growth underscores the reality of the many microorganisms that live on and in human bodies. In "Wildlife and Oil: In the Air," images of a great white egret gliding among billowing smokestacks highlight the toxic emissions to which the bird is exposed – and, by, extension, the pollutants entering the lungs of nearby residents. This movement from compassion for animals to recognition of human vulnerability is also central to her work with taxidermy. Through video recorded in storage rooms of natural history museums, she uses the act of stroking the preserved bodies of polar and grizzly bears to capture the instinct to associate ourselves with these threatened species.
Moving to Indiana to join the Institute awakened Whiteman's interest in fungi, as mushrooms are such a predominant feature of the local natural landscape. She is currently working with IU biologist Roger Hangarter to grow and observe live fungi in addition to studying their role within ecosystems, environmental impact, and nutritional and medicinal uses. A forthcoming outdoor/indoor art installation series, "BioFungi Art," is the next phase of her larger project as IU. It will consist of art that lives, grows, and decomposes as part of a "LiveArt" installation. The upcoming art exhibits will invite residents to encounter these fungi through increasingly immersive media: first photography, then video, followed by virtual reality, and finally a living, growing installation allowing visitors to physically enter a fungal space. Whiteman hopes to integrate BioFungi and LiveArt into museums and gallery spaces. In the meantime, she is experimenting with fungal bricks as building material and mycelium filament as mortal mortar.
Whiteman's artistic turn toward an environmental setting in which fungi plays an essential role represents an acknowledgement of the irreversible changes that humans have made to the ecosystem. By orienting toward a kingdom of organisms that thrive on decaying matter, Whiteman aims to position her work in the present moment of ecological collapse. Whereas her earlier work with taxidermy represented a mournful remembrance of animals facing extinction, her current projects look ahead to eagerly, curiously, and even playfully anticipate the altered ecosystems that humankind will inhabit.