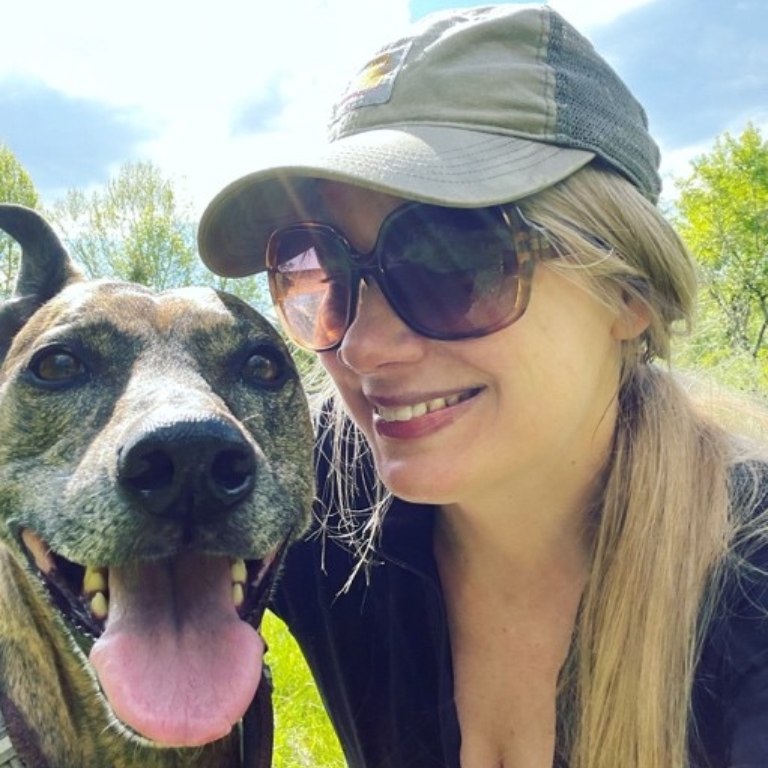 Department:

Movement Ecology

Campus:

IU Bloomington
Biology Building 149

Education
B.S. Wildlife Biology, University of Vermont, 2008
M.S. Biology, Washington State University, 2015
Bio
Though a native New Yorker, Sarah received her B.S. at the University of Vermont where she studied maternal effects of diet in golden orb weaving spiders (Nephila clavipes). She also worked on population management of double-crested cormorants (Phalacrocorax auritus) on Lake Champlain. After graduating, Sarah worked as an IU research assistant at Mountain Lake Biological Station in Virginia to study hormones and reproductive behavior in dark-eyed juncos (Junco hyemalis).
She then received her M.S. at Washington State University (WSU), studying the use of olfaction in songbird behavior. At WSU, Sarah also researched maternal effects, egg yolk hormones, and the behavioral effects of increased temperatures on food intake and resource allocation in plethodontid salamanders.
Research
Sarah works with Dr. Ellen Ketterson to maintain a captive breeding program of dark-eyed juncos at the Kent Farm Research Station. They are working to encourage breeding pairs to reliably rear offspring to independence, and to create a broadly applicable captive breeding protocol for songbirds. By allowing us to learn about varying conditions that are critical for reproduction, a successful captive breeding program will have important implications for conservation and basic research. The program will also enhance our ability to study the role of inheritance on songbird behavior and plumage coloration.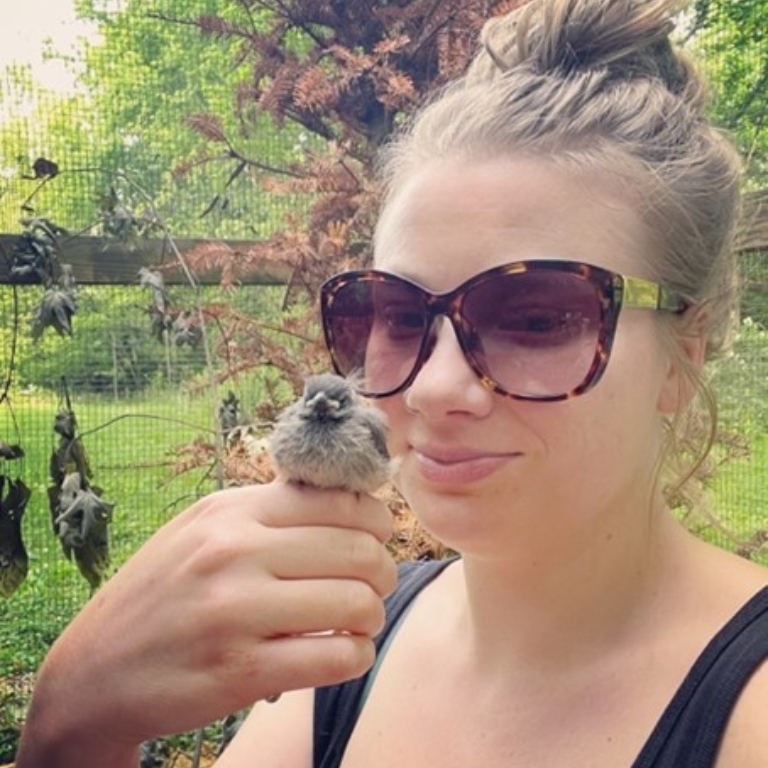 Sarah also researches the prevalence of window strikes on IU's campus. Collisions with buildings are one of the primary causes of bird mortality. Like cityscapes, college campuses pose a risk for window strikes because they are home to clusters of tall buildings and many large windows. Furthermore, the interior lights of campus buildings are often left on continuously, which can disorient birds. Sarah and her team of undergraduate students conduct surveys of fatal window strikes on IU Bloomington's campus. The goal of this study is to generate data that will be used to lobby for Indiana University to mitigate avian fatalities by retrofitting high-risk windows with visible patterns that allow birds to see glass, thereby creating a bird-safe campus. She is also establishing "Lights out Bloomington" and "Lights Out IU" campaigns to encourage tenants, home and business owners, and building managers to turn off excess lighting during bird migration. Ultimately, the data from her studies will be used to raise awareness on the issue of bird-building collisions. Working with our partners, such as the local Audubon society, our mission is to prevent bird deaths and save energy by promoting bird-safe buildings and reducing nighttime lighting.